B3D/SDL is a port of Ken's Labyrinth to modern operating systems, using OpenGL for graphics output and the SDL library to provide user input, sound output, threading, and some graphics support functions. Music output is through Adlib emulation or MIDI (MIDI only on Linux and other operating systems with OSS-compatible sound APIs).
As this program is provided for free, neither Ken Silverman nor Jan Lönnberg take any responsibility for any effects, adverse or otherwise, resulting from the use of this program.
Current version:
2.32
(11/10/2004).
Improvements over the original Ken's Labyrinth:
Runs natively on 32-bit Windows or Linux (and possibly some similar systems).
Uses OpenGL to provide hardware accelerated, anti-aliased graphics with trilinear interpolation in true colour (where available).
Multiple simultaneous sound effects.
Improved General MIDI music.
Many bug fixes.
Downloading.
Download an
all-in-one package
or
follow the below instructions:
Make sure that you have SDL (version 1.2 or later) installed.
Download and install the full version of Ken's Labyrinth 1.0, 1.1, 2.0 or 2.1.
One of the following:

Screenshots.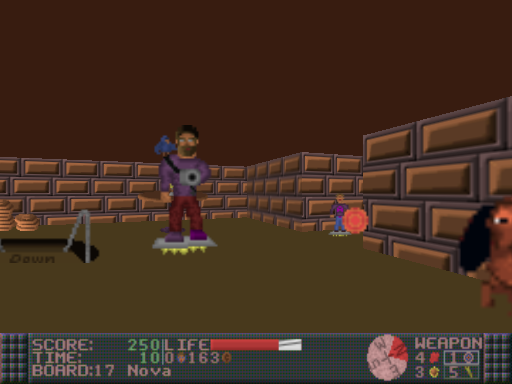 You need a lot of practice to defeat pirates like this guy. Especially in large groups.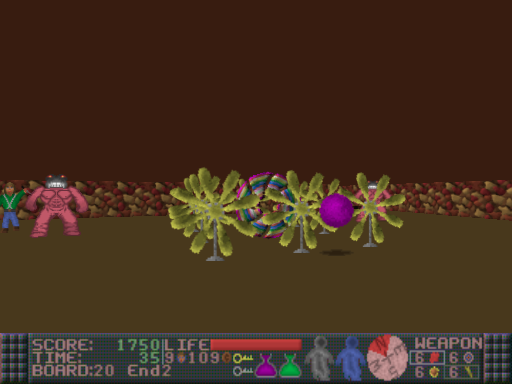 Yes, our Beowulf cluster of fans will keep you nice and cool...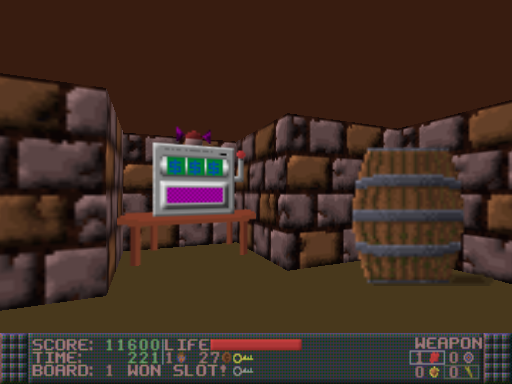 Money, money, money!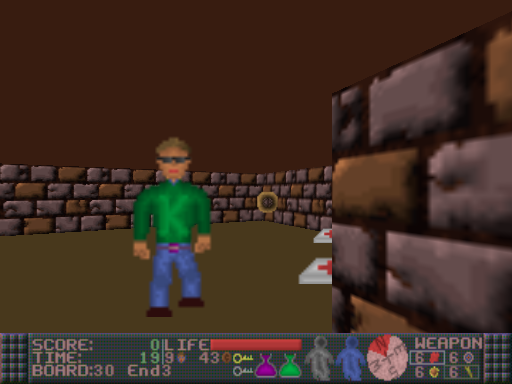 The infamous
Ken
.