Counter-Strike: Global Offensive (CS: GO) is a first-person shooter video game developed by Valve Corporation in cooperation with Hidden Path Entertainment, and is the fourth game in the Counter-Strike series, not counting Counter-Strike: Online. It was released to the market on August 21, 2012 for Microsoft Windows, Mac OS X and Xbox 360 platforms, while it suffered a delay on PlayStation 3.
Subsequently, the Linux version was available to the public on September 22, 2014.
Global Offensive had a beta accessible only by invitation on Steam, at the time the PC Gamer magazine announced that the game would be officially released on August 21, 2012 at a price of € 10,991 2, although now it is free. Thanks to this, his base of players increased from 20 to 45 million, making him take his place in the most played games of recent years.
According to the developers, the game has the same mechanics as its predecessors, although with some new game modes, and does not allow the evolution of the characters thanks to hours of play (as in Call of Duty or Battlefield games), only It is necessary to be skillful. It is available for Windows, Mac, Linux, SteamOS, Xbox360 and PlayStation 3, Xbox One. The PlayStation 3 version supports DualShock 3, PlayStation Move or USB keyboard and mouse.
First steps
Launch options
To set the launch options, go to the STEAM LIBRARY // CLICK RIGHT ON THE GAME // PROPERTIES // SET LAUNCH OPTIONS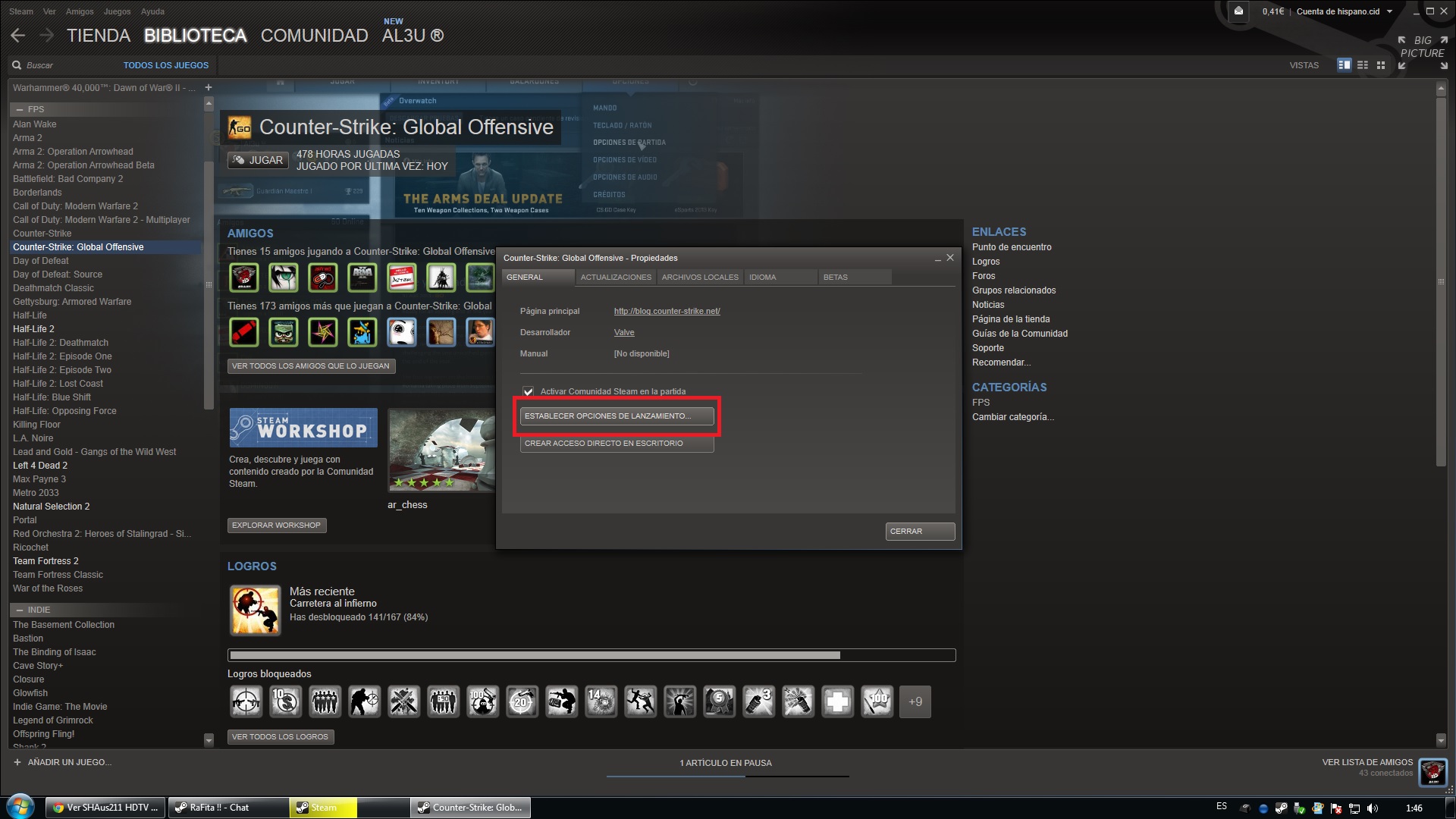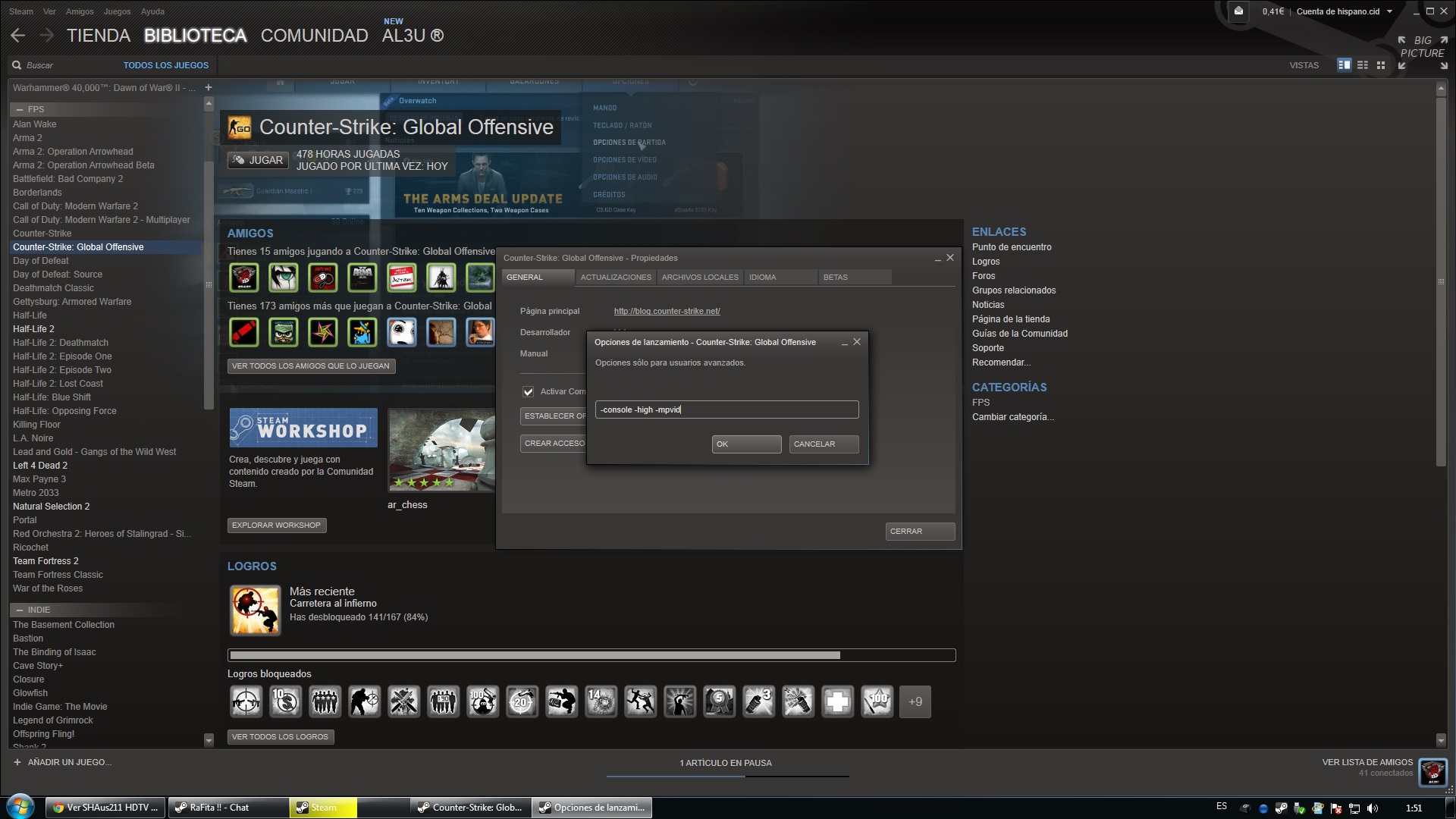 You have to put a command behind another separated by a space, in this way.
-refresh 75 /// 75 are the hertz of my monitor, each one puts theirs-noforcemaccel /// Do not use the acceleration from windows or from the drivers -noforcemparms /// Do not use the parameters of the mouse from windows or drivers - noforcemspd /// Do not use the speed of the mouse from windows or drivers -console /// Open the console when opening the game, recommended -mpvid /// Skip the presentation video -high /// Priority of resource consumption of the pc high for the game [/ console]