The aim is to shoot down
as many
'drones' as you can in the arena you play in.
If the number or living drones exceeds 10, you lose.
The drones appear at random places at regular intervals. Colliding with a drone also ends your life.
The arena is enclosed by walls and you start at its center. You have got limited number of bullets to kill the drones. You can replenish your ammo by picking up ammo packets that appear as yellow spheres with stripes.
The bottom of the screen shows you the game statistics.
Keys.
Player movement
Forward
Up arrow
Back
Down arrow
Left
Left arrow
Right
Right arrow
Run
Left Shift
Actions
Fire missile
Spacebar
Toggle game stats display
Tab
Toggle map display
m
In-game menu
Escape
Configuration.
The game expects a config file named .nmaFPS in the users home directory. If that file doesnt exist, it uses a system-wide config file located in '/usr/local/share/nmaFPS/conf'. Currently, the following options are supported.
| Option name | Description | Allowed values |
| --- | --- | --- |
| WINHEIGHT | Window height | Numeric values. |
| WINWIDTH | Window width | Numeric values. |
| FULLSCREEN | To go fullscreen or not | 1 or 0 |
| STARTLEVEL | The level to start with. | Number |
| TEXTUREDIR | Name of texture images directory | String |
| SOUND | Enable sound. | 1 or 0 |
| DIFFICULTY | Difficulty setting | 1 : Hard, 2 : Normal, 3 : Easy |
Download.
Screenshots.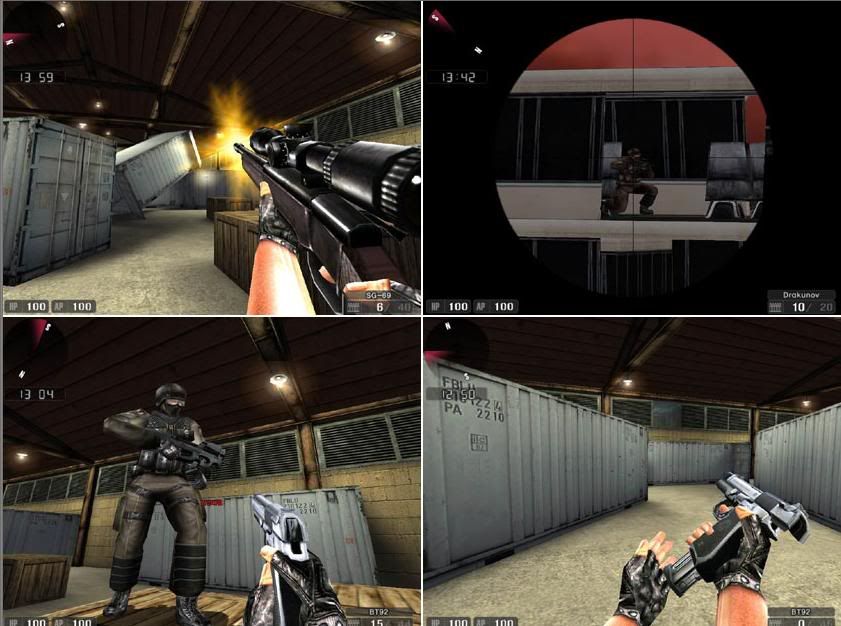 Custom Search